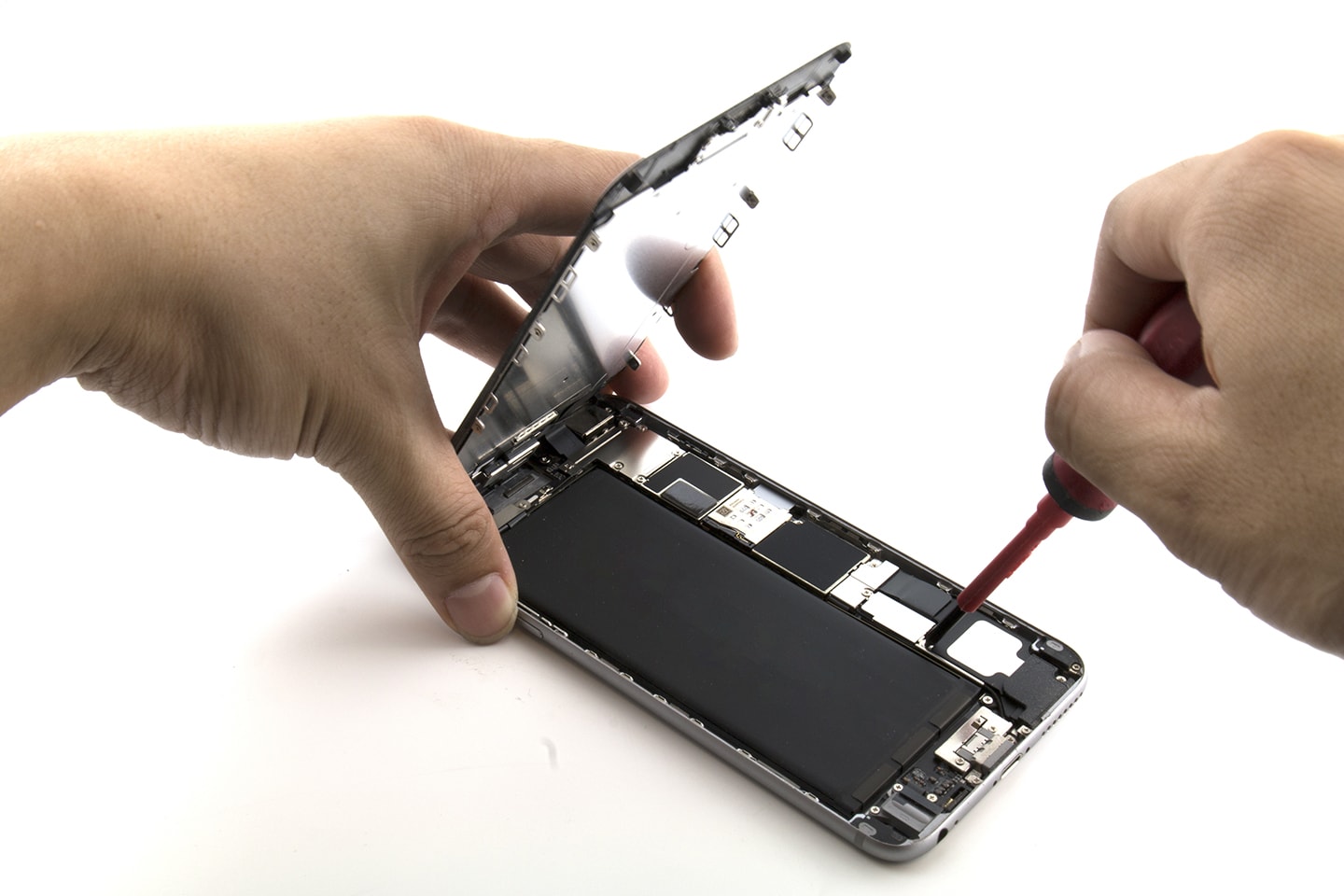 iPhone and Samsung Battery Replacement
The battery is a very important component of your tablet or phone. Without it, there is simply nothing much you can do with your phone. Most devices today use lithium-ion batteries which are powerful and do last for quite long periods of time before recharging.
Unfortunately, they get weaker over time and suffer malfunctions or stop functioning properly. Sometimes the problem is overcharging or undercharging, or too much use which quickly drains the battery.
Whatever the case, the experience is devastating because we rely on our phones for so much than just phone calls. However, if you have taken all the necessary measures to conserve battery use but your tab still cannot hold a charge or suffers from some other power issues, then it's time for a battery replacement.
Using the right repair toolkits, our technician can assess your device and make quick replacement so as to get you back going.
Even a simple repair like replacing the battery can be tricky because many modern devices have numerous easily-damaged components and connections. Therefore, without proper care, a less experienced technician can easily cause further damage to the phone.
At Q Wireless, we have replaced and repaired countless tabs and phones with battery issues and have years of experience. So, we're well versed with the process and know what we are doing. We will carefully and safely replace the battery without affecting any other component.
Aside from the delicate components and connections, there many other tablets and smartphones that are sealed units. They have non-removal batteries which can make it hard for you to swap the worn out or malfunctioning battery on your own.
Whether sealed or not, our team has the skills and tools to get the job done. Our battery replacement services cover all smartphones and iPhones. So, don't risk further damage to your phone by letting inexperienced technician handle the repair, contact Q Wireless for a more professional yet affordable battery replacement service.
Visit our store for iPhone battery replacement and Samsung phone battery replacement.
Serving Etobicoke and Toronto.
Get a Free Quote
100% satisfied customers & Guarantee
Well Qualified and Professional Technicians
No charges on Analysis and Opinions
Devices will be completely sealed from dust and moisture
Quick and Fast Turnaround time for Repair
Service prices are much lower than any other service centre
About an 95% chance of fixing your water damaged
Original Parts for your Device
Guarantee for Mobile Phones
Contact us