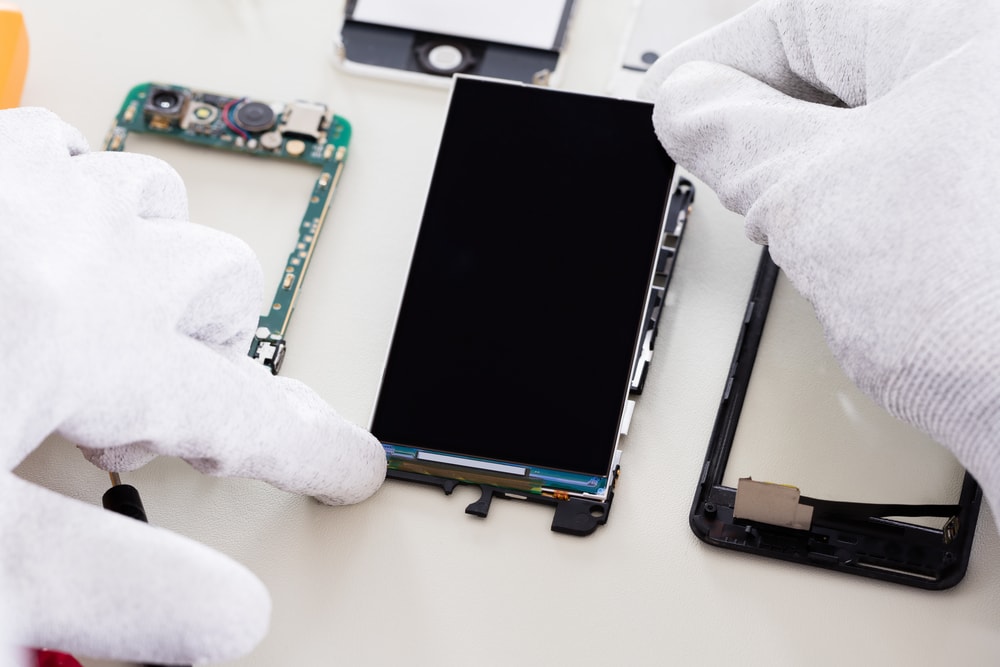 iPhone Screen Replacement and Samsung Screen Replacement
If you've dropped your phone or tab and the screen is cracked or got deeply scratched, you should have it repaired right away. Even if your device still works properly, you should never wait too long to have the screen replaced.
A single crack can become worse over time and become completely shattered or even expose your device to further problems.
Dirt, dust, liquid or other materials, can pass through the cracks and spread inside your device. Over time, they can affect the functionality and usability of the device. The malfunctions could lead to a variety of other phone issues like distorted images or the display not working at all.
In other words, a broken touch or glass screen can leave your device at a greater risk for worst damage if not addressed immediately.
While broken screen repair and replacement is fairly simple and cheap, it can get extremely complicated and expensive depending on the way the unit is built. Some handsets are not built to be repaired.
In either case, our phone repair specialists have the right tools and expertise to handle any broken screen repair or replacement issue. We will replace all models smartphone, iPhone broken/cracked or scratched screen glass at affordable price.
We will first examine your device to determine your display type so that we can know the appropriate solution to utilize. In some cases, the screen might be fused together (the glass and the digitizer) and as such it will require replacing the whole unit.
In some devices they are not fused. Here we can replace either the digitizer, the glass or both depending on the extent of the damage. If only the glass is damaged, we will test the digitizer (the part that's responsible for touch functionality) to see if it's responsive and functioning properly so that only the glass is replaced.
No matter how severe it is, our technicians can handle both cases using only genuine and quality parts from reputable suppliers. There isn't a broken screen issue our team cannot fix.
Visit our store for iPhone Screen Replacement and Samsung phone iPhone Screen Replacement.
Serving Etobicoke and Toronto.
Get a Free Quote
100% satisfied customers & Guarantee
Well Qualified and Professional Technicians
No charges on Analysis and Opinions
Devices will be completely sealed from dust and moisture
Quick and Fast Turnaround time for Repair
Service prices are much lower than any other service centre
About an 95% chance of fixing your water damaged
Original Parts for your Device
Guarantee for Mobile Phones
Contact us