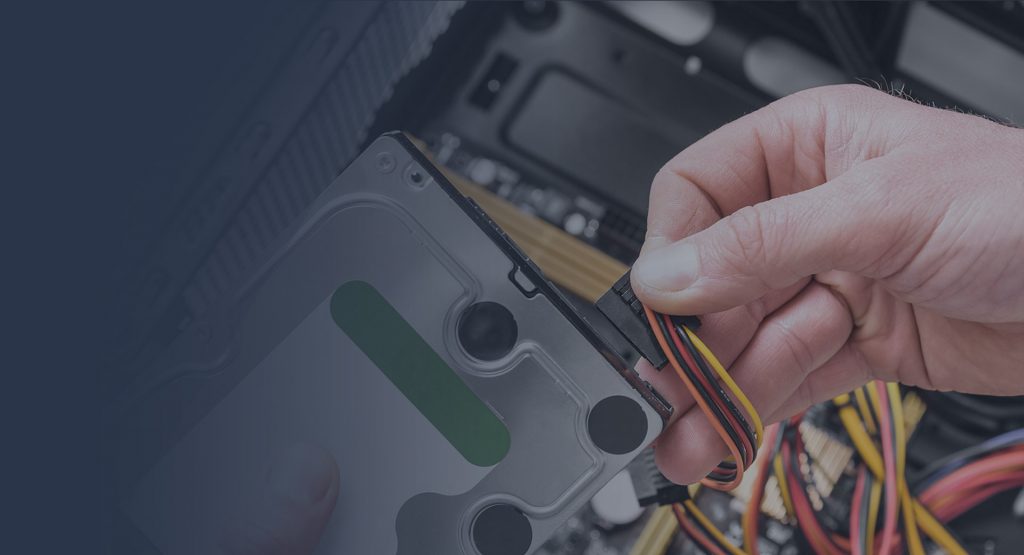 Mac Repair Etobicoke - MacBook Repair Etobicoke
Apple computers are arguably the best computers on the market. However, both its software and hardware are subject to tearing and crashing in time. Having a problem with your MacBook or iMac? then we can fix it. Our certified technicians are able to provide high-quality mac repair on both hardware and software computer problems. Visit our Mac repair Etobicoke store today.
Some of our services include: Looking for new mac/MacBook hardware Installation and Setup? Look no further. We specialize in Apple products hardware using only quality computer parts to ensure that your computer works like a new one.
Laptop Screen Repairs / Broken Laptop Screens is one category of our hardware repairs. This repair starts by diagnosing the extent of damage, then our technicians will take the most practical approach to repair your computer display screen.
If you love to move around with your laptop, then you need one that has a long battery life. Our replacement battery and chargers are guaranteed to give you long service. You should see our warranties on these computer parts just that you may believe how much we have trust in them.
Dc Jack is the connection that accepts the power to your MacBook. Due to poor design and sometimes poor handling, this jack fails to charge. When you bring a charging failure to our shop, we start by making sure the Mac power adapter is working properly and if so, putting out the correct voltage. To replace the DC jack, we disassemble the mac laptop down to its motherboard then separate the dc jack on it. That sound sensitive, right? It's why we have the best computer guys in town to ensure nothing go wrong.
Get a Free Quote
The motherboard is like human internal organs. Some parts are more important than other, yes, but they all play a vital role in ensuring your mac/MacBook runs efficiently. A lot could go wrong with the motherboard. It could be water damage with the laptop heating up, BIOS failure, CMOS, video cards, processors issues e.tc. Whichever the case, our knowledgeable technicians will run diagnostics and carry out motherboard and video cards repairs.
Is your MacBook touchpad not working? Most people hack this by using a mouse. However, this alters with computer aesthetic more so when doing presentations. Touchpad malfunction could be a problem with the updates, setting, faulty battery or the trackpad hardware itself failing. To us, this is among the least complicated MacBook/iMac faults and we are happy to quickly resolve it. Bring it to our Mac repair Etobicoke store for a quick fix.
Whether it's a new software Installation or an Operating System Software you need, we've got you. We update IOS or re-install an old one as per your request. We also have tons of programs, new and old, which we install, configure, update to ensure your mac/MacBook is ruing smooth and proper.
In today's evolving economy, you need to have all the essential business tools. Our computer guys are here to understand your apple computer network issues and ensure that the next time your company deploys a new technology you won't get intimidated. We fix issues with cloud computing, SAN networks, bandwidths and good news, you don't have to overpay for it.
Are you getting overwhelmed by pop-ups ads, continuously receiving IOS warning and error messages or notice some fake software modifying your data and files? Then you need a professional virus fix. Since new viruses are released every day, we will first identify the malware and then work on how to remove it. This is mostly followed by installation of an antivirus or updating your computer so as to prevent the virus from reoccurring.
If a malware attacks your mac/MacBook or you happen to delete some important OS files, your PC will probably crash. Losing computer data is something we all dread. If you can no longer find things that you saved in your PC, we can save it! Bring the laptop or iMac to us and we will help with both Data Backup and Recovery.
Do you think that the current Mac/MacBook in the market do not have enough specs for your job. We have Custom Build Computers ready for purchase. We also craft one depending on customer request. You may be in need of a superior business workstation, a more proficient photo editing tool or a multimedia powerhouse computer. Whichever the need, our custom computer gives you the flexibility to select the components and assemble a mac that can crunch heavy data.
We can also boast of our Laptop & Computer Accessory Sales. From laptop sleeves, wireless headphones, USB hub, backpacks, MacBook stands, wireless mouse etc., we have it all and at the best prices in town.
If you also happen to have old macs or one that you no longer use, we recycle your Old Computers and Equipment for Cash. It could be a hard disk, a screen, motherboards, mouse or keyboards. Do not place them in the trash. Instead, bring them to us and we shall make sure your e-waste ends up properly recycled.
With our team of technicians and years of experience, we can assist you with any of mac/MacBook repairs. Our phones are answered immediately, and rest assured that when you give us a call, it will be received by a technician and not an automated system.
Don't wait, visit our Mac Repair Etobicoke store to get it fix quickly.
Contact us
100% satisfied customers & Guarantee
Well Qualified and Professional Technicians
No charges on Analysis and Opinions
Devices will be completely sealed from dust and moisture
Quick and Fast Turnaround time for Repair
Service prices are much lower than any other service centre
About an 95% chance of fixing your water damaged
Original Parts for your Device
Guarantee for Mobile Phones
Mac Repair Etobicoke
MacBook Repair Etobicoke
MacBook Screen Repair
LCD Replacement Glass Replacement
MacBook Palmrest Replacement
Trackpad Replacement
MacBook Hard Drive Replacement
Hard Drive Upgrade
MacBook Battery Replacement
Data Recovery