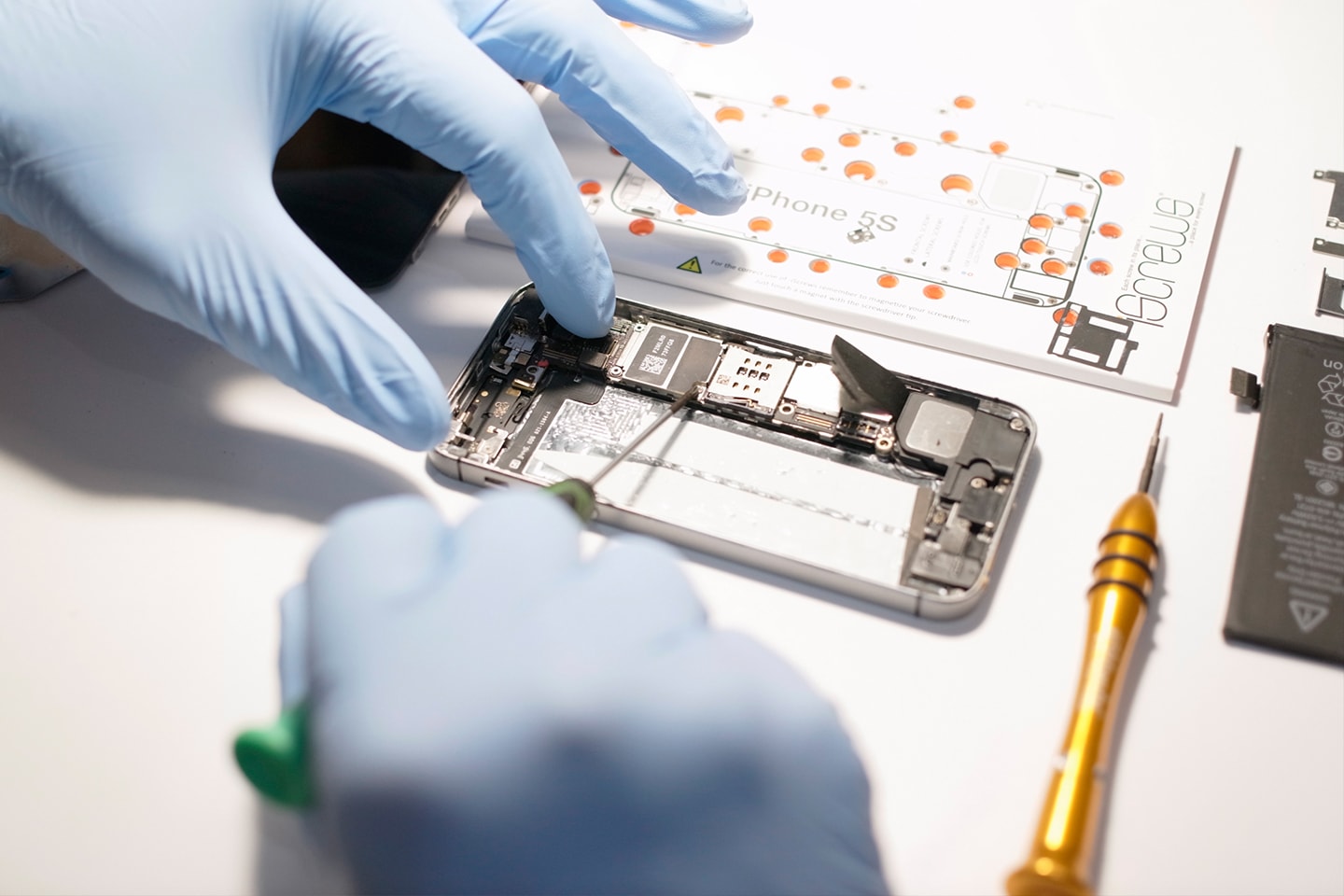 Samsung Phone Repair Etobicoke & Toronto
We rely on our smartphones for almost everything, and as such, it can be a frustrating experience when you're forced to go without your phone because it has suddenly stopped working or has broken.
If you are in such a situation and you are tight on budget, then repairing your phone is a much better and friendlier option. The catch however with finding a good smartphone repair service is that versatility and reliability are tough qualities to get.
You can find a good repair company that focuses on Samsung phones but isn't able or willing to handle any repairs for other phones, particularly less popular brands.
You might even find a company that specialises exclusively in screen repair which is good but not wholly helpful when it comes to addressing issues like liquid damage, camera malfunction or some other service.
For these reasons, at Q Wireless we strive to offer a versatile phone repair service.
We have experts that are professionally trained to repair Samsung smartphones including the latest models. However, we don't stop there. Our technicians are equally skilled in fixing all kinds and models of iPhones, BlackBerry, Sony, HTC and more.
Whether it's a small repair such as a cracked screen or a more complex issue like water damage, we always strive to deliver high quality, reliable and professional repair services, regardless of the phone you have. Visit our Samsung Phone Repair Etobicoke store today.
Get a Free Quote
Our services include:
Broken Screen /Screen repair
Fixing a shattered or cracked Samsung smartphone screen requires someone who knows the phone well, can remove the old screen safely and install the new one. It also requires having a stock of genuine smartphone replacement screens ready.
At Q Wireless, we keep replacement screen parts for iPhone, Samsung and all other major brands in stock and in so doing, the repair/replacement process is fast and accurate.
We cover both small and big damages with the job getting done within the same day, often in less than an hour. Therefore, you don't have to go for days without a phone just because of a broken screen.
Battery Issues
A faulty battery limits your phone from performing optimally. Even worse, if it drains quickly or takes longer to charge, it can keep you tied to your charger. At Q Wireless we can diagnose your battery issues after which we perform expert replacement hence restoring your wireless freedom.
Even on phones with the battery housed internally, our experts can safely and effectively remove the battery.
Button Malfunction
If a home button, lock button, volume control buttons or any other buttons begin to malfunction or are totally not working, then you need not worry. Once you bring your phone, our technician will diagnose the issue and replace the controlling cables to allow the malfunctioning buttons to work like new again.
Contact Us
Liquid Damage
Liquid damage is a common issue but one that can cause serious problems especially considering the delicate internal circuitry in smartphones. Whether it's a full immersion, one spill or one splash, it can render your phone inoperable and even cause loss of information for good.
It's a complex issue that needs to be handled by a well-trained technician that knows what he/she is doing. It requires both skills and correct equipment to examine as well as to fix the phone.
Fortunately, our expert technicians at Q Wireless are well versed in liquid damaged phone repair service and will take all measures to salvage your phone or rescue the data. visit our Samsung Phone Repair Etobicoke store to get your phone repaired quickly.
The technician will carry out a complete professional diagnostic check to establish the extent of the damage. Once this is determined, the technician will perform a thorough cleaning and replace any internal parts that are damaged. The process won't cause any cosmetic damage whatsoever.
Software and Defective Components
When it comes to software issues, our smartphone repair technicians are similarly up to the task. From bugs, delays to unwanted restarts on your phone, our experts will reset the software and troubleshoot any problems that are software related.
Components especially those soldered directly to the logic board tend to become loose and sometimes corroded by moisture damage. At Q Wireless we have the expertise and equipment to replace or repair the affected components and restore the phone to working condition.
In addition to this, our experts can fix other defective components like camera issues and charging port or microphone that no longer work.
As mentioned earlier, at Q Wireless we perform a wide variety of smartphone repair services. Aside from the five mentioned above, some of the other services we offer include:
Data Protection and Backup
Case Station
Unlocking
Diagnostic and Performance Optimization
Protection & Accessories
As part of our commitment to helping all our customers get the most out of their mobile devices, all these services come at competitive prices and the parts are sourced from reputable suppliers.
Therefore, whether it's a broken screen, button malfunction, water damage or you are just looking to optimize the performance of your phone, Q Wireless' expert technicians are ready and more than able to assist you.
Our shop is well equipped with all the materials and tools necessary to professionally fix your smartphone and return it to you quickly. You don't have to endure days without your phone or put up with a damaged screen any longer. Just contact us, and we will be happy to help you.
Don't wait, visit our Samsung Phone Repair Etobicoke store to get it fix quickly.
Contact us
100% satisfied customers & Guarantee
Well Qualified and Professional Technicians
No charges on Analysis and Opinions
Devices will be completely sealed from dust and moisture
Quick and Fast Turnaround time for Repair
Service prices are much lower than any other service centre
About an 95% chance of fixing your water damaged
Original Parts for your Device
Guarantee for Mobile Phones
Samsung Phone Repair Etobicoke
Samsung Phone Repair Toronto
Broken Screen /Screen repair
Battery Issues
Button Malfunction
Camera Issues
Liquid Damage
Software and Defective Components
Unlocking
Case Station
Diagnostic and Performance Optimization
Data Protection and Backup
Protection & Accessories