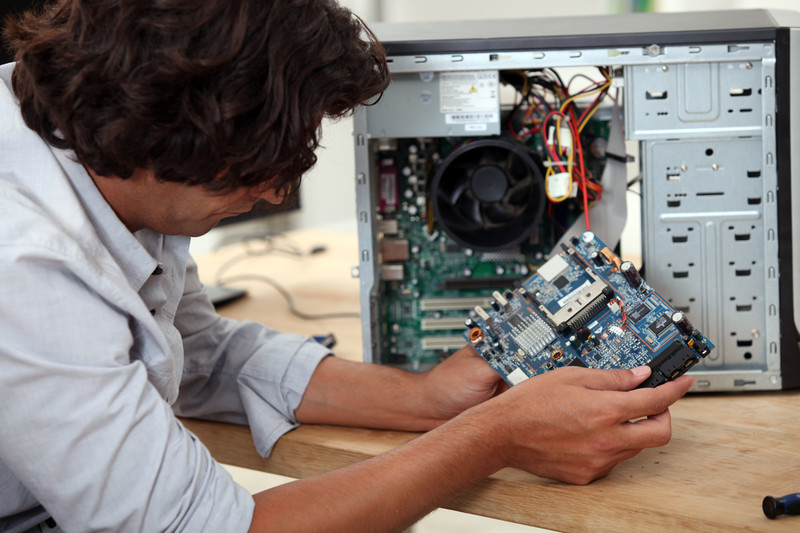 Computer Hardware Upgrade - Etobicoke & Toronto
Is your computer running slow? Have you tried optimizing software in vain? In that case, it is time to give your PC some hardware update. Luckily, we have the tools and expertise to speed up your sluggish computer.
So, are all computer hardware worth? The answer varies with your situation and needs. Regardless, we do the upgrades on the following components which have proved vital in increasing computer speed and efficiency.
On computer speed, we offer RAM and processor upgrades. If your PC is running slow upon opening man tasks, then you need a higher capacity RAM. Upgrading the RAM to handle heavier task is easy. As per the processor, this is a more advanced hardware upgrade costing more as a result. Depending on your PC specifications we will advise on which component to upgrade or both if needed.
At Qwireless, we also do data drive upgrades. We recommend disk drive update if you need more storage space or if you want faster performance. If you have tried everything to free space then you need a higher capacity disk drive. We have a range of hard disk, with a capacity of up to 12TB. If your computer has a 5400 RPM drive, updating it to 7200 RPM is a nice speed boost.
Graphics card is another potential hardware upgrade. Most PC comes with integrated graphics cards and we can help to move it up to dedicated graphics cards. While there is a constant improvement in integrated graphics by manufacturers, an upgrade to, e.g. a Nvidia GTX 960, is a big boost to most PCs.
Other hardware upgrades we offer include better PC monitors for desktops, better mouse, keyboards, speakers, batteries etc. Whichever computer hardware boost you need, we've got the best. At Qwireless we works hard to build a reputation of client satisfaction through technical excellence and friendly staff. Call us now.
Get a Free Quote
Serving Etobicoke and Toronto.
100% satisfied customers & Guarantee
Well Qualified and Professional Technicians
No charges on Analysis and Opinions
Devices will be completely sealed from dust and moisture
Quick and Fast Turnaround time for Repair
Service prices are much lower than any other service centre
About an 95% chance of fixing your water damaged
Original Parts for your Device
Guarantee for Mobile Phones
Contact us