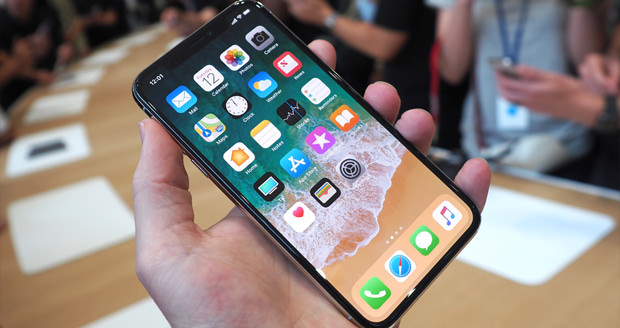 iPhone Repair
iPhones are no doubt the best mobile devices, but they are also very expensive and as many other cell phones, very fragile. Repairing them when they get damaged or start malfunctioning is also not cheap, and it requires a specialist who knows what he or she is doing.
While Apple can repair any problem with your iPhone under their limited warranty, they don't cover issues caused by accidental damage not to mention the prices of their out-of-warranty repairs are quite high.
On the other hand, there are many other businesses that offer iPhone repair services, but iPhone is not your ordinary phone. The circuitry inside most modern smartphones, especially iPhones is very delicate. Therefore, to avoid chances of further damage, your iPhone repair should be handled by a technician whose main speciality is iPhone repair.
Get a Free Quote
At Q Wireless we can repair your Apple iPhone, smartphone, and iPad. We offer low price and fast repair, and most problems can be fixed in 30 minutes.
When you bring your device, we will perform a comprehensive diagnostic exam and identify the cause of the problem and determine the repair service that will best fix it. From there, the repair process starts right away and in most cases won't take more than an hour.
We have the right parts, the right tools and the experience and expertise to get your iPhone back up and running in no time.
Our technicians are professionally trained to repair all models of iPhone including the latest iPhone models.
Whether it's a shattered screen, broken home button, broken charging port, muffled audio or a more complex issue like liquid damage or jailbreaking, our team can fix it.
They have years of experience handling all the common and complex iPhone issues and will ensure a fast, reliable repair. Visit our iPhone Repair Toronto store today.
We repair all models of iPhones. 30 min iPhone software repairs and 45 min cracked screen & liquid damage replacement.
Don't wait, visit our iPhone repair Toronto store to get it fix quickly.
Contact us
100% satisfied customers & Guarantee
Well Qualified and Professional Technicians
No charges on Analysis and Opinions
Devices will be completely sealed from dust and moisture
Quick and Fast Turnaround time for Repair
Service prices are much lower than any other service centre
About an 95% chance of fixing your water damaged
Original Parts for your Device
Guarantee for Mobile Phones
iPhone Repair Toronto
iPhone Screen Replacement
Glass and/or LCD Repair
Diagnostic Service
Water Damage Diagnostic Service
Battery Replacement
Charging Port Repair
Vibrator Repair
Camera Repair
Power Button Repair
Ear Speaker Repair
Headphone Jack Repair
Loudspeaker Repair
Microphone Repair