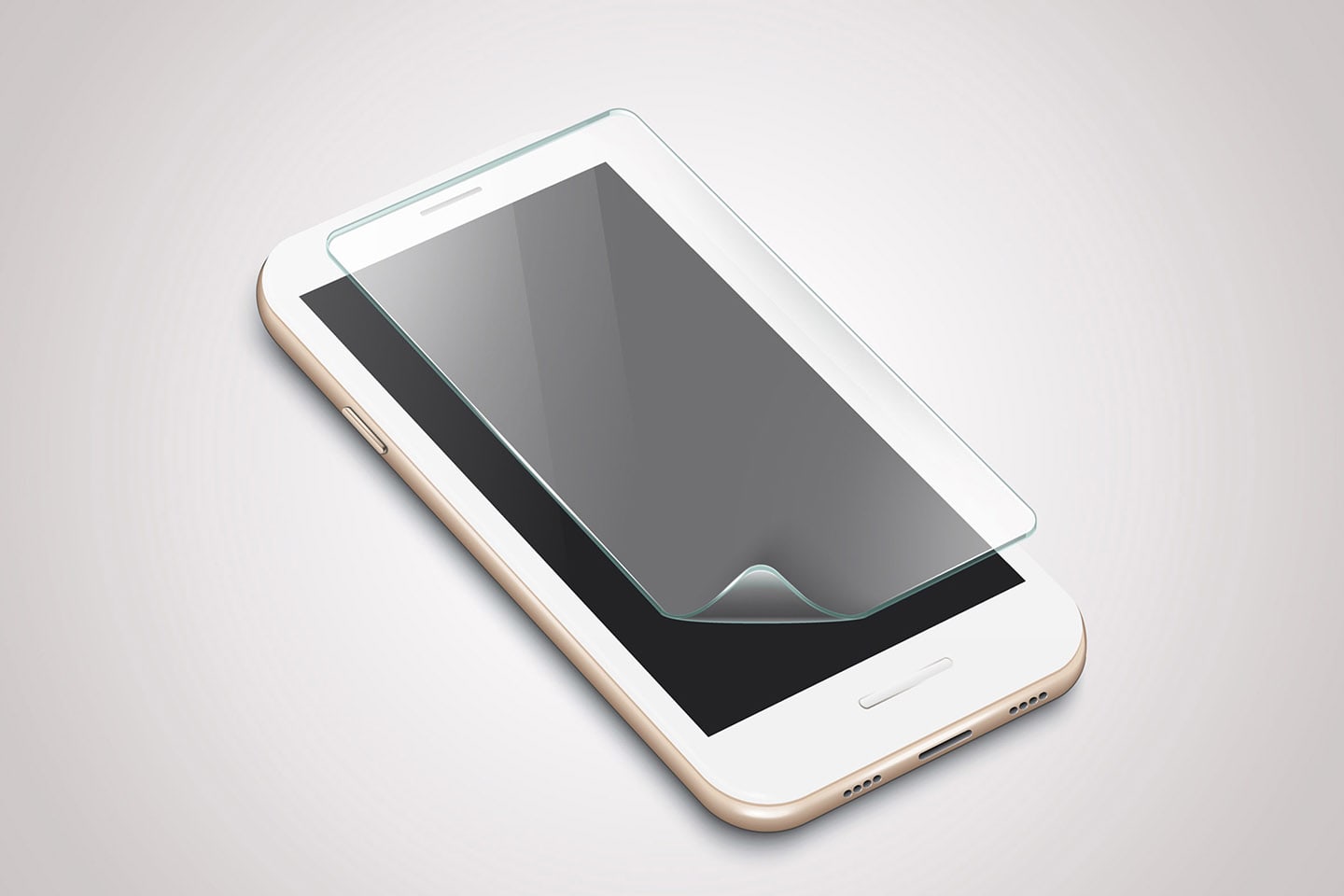 A screen protector might seem not that necessary, but it can be the difference between saving your delicate display screen to incurring unnecessary repair or replacement costs which could be avoided by installing a screen protector.
A screen protector on your smartphone or tablet will protect the display screen from being damaged while at the same time functioning as a touchscreen allowing you to operate your device.
So, before you stash your brand new tablet or iPhone in a bag with probably other electronics and supplies maybe keys, you should first consider shielding it from all of life's bumps and bruises.
At Q Wireless, we install screen protectors on all models and brands of smartphones and tablets. We specialize in tempered glass installation and replacement as well as display screen repair and replacement.
We have a large selection of screen protectors for all brands of smartphones and tablets as well. We can check the design of your device and recommend the most suitable screen protectors.
Our team of highly trained phone technicians will even inform you of the various methods for protecting the glass screen display of your device in the future.
If you already have the glass protector, but it's cracked or broken, and you are in need of help, we can replace it and have your device operating as good as new.
We will run diagnostic tests to help us determine the extent of the damage and decide whether to replace both the display screen and the glass protector or not. Our screen protector installation or replacement process can take less than an hour or a few hours if the whole screen is to be replaced.
So, rather than running the risk of damaging your phone's display screen, let us install a stronger screen shield on your smartphone or iPad display and keep it scratch and scuff free.
Visit our store for Ipad, iPhone screen protection, and Samsung screen protection.
Serving Etobicoke and Toronto.
Get a Free Quote
100% satisfied customers & Guarantee
Well Qualified and Professional Technicians
No charges on Analysis and Opinions
Devices will be completely sealed from dust and moisture
Quick and Fast Turnaround time for Repair
Service prices are much lower than any other service centre
About an 95% chance of fixing your water damaged
Original Parts for your Device
Guarantee for Mobile Phones
Contact us